100% Pure - Fruit Pigmented Lip Gloss












100% Pure - Fruit Pigmented Lip Gloss
$22.00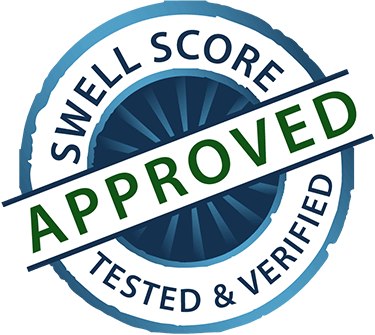 Description
Looking for a natural lip gloss? Look no further! 100 PURE's Fruit Pigmented Lip Gloss delivers glamorous shine while giving you supple, juicy lips. Every shade of moisturizing lip gloss is made with deeply hydrating and anti-aging vitamin E. Sheer to semi-sheer color in each tinted lip gloss is achieved with antioxidant-rich pigments from fresh fruit. Natural - 
Vegan -
C
ruelty Free
Non-Toxic Lip Gloss that your lips will love!
There's nothing like a pretty pout to make you feel ready to conquer the world. Whether it's bright red or shimmery pink; glossy or matte; bold or barely there – the right lip color can boost your confidence, add a spring to your step, or at the very least help a tired mom feel like she's at least a little bit pulled together – LOL! But did you know that many popular lip gloss brands contain harmful chemicals? That's the last thing you want to worry about in your crazy, busy life.
Why Non-Toxic Lip gloss Matters
Most of us put on lip gloss without ever considering what's inside the tube. Turns out that's not such a good idea.
All cosmetics, but especially lip products, are notorious for having ingredients that are not very pretty. 
Independent studies
 found lead, a neurotoxin linked to learning and behavioral problems, in over 60% of lipsticks tested. Lead is dangerous at very small levels and there is no safe level of exposure, so it's important to avoid it. And news flash – you wont' find lead or other heavy metals listed on ingredient labels because they are hidden in other ingredients, usually as part of the coloring.
Harmful chemicals in lipstick and lip balms include:
Heavy metals like lead, chromium, cadmium, aluminum, manganese and nickel
Paraben preservatives linked to breast cancer and hormone disruption
Phthalates – hormone disrupting chemicals often found in fragrance
Artificial colors and fragrances
So say bye-bye to harmful, toxic ingredients...
And hello to 100% Pure's Non-Toxic, Fruit Pigmented line of lip products!
Rest assured, all of these glosses are free from lead, parabens, petroleum, sulfates, phthalates, nanoparticles, artificial dyes and synthetic fragrances. And animal testing? No way!
Benefits of Fruit Pigmented Lip Gloss
FRUIT PIGMENTED -- Each luxurious lip gloss is pigmented with non-toxic, antioxidant-rich fruits, not synthetic dyes.

HIGH SHINE -- Super silky pomegranate oil and plant-based ingredients give this vegan lip gloss a mirror-like shine.

LIP-SOFTENING -- Vitamin E and cocoa butter in this moisturizing lip gloss deeply soften and hydrate the skin.

NON-STICKY -- The soft, silky smooth texture of our shiny lip gloss makes it completely non-sticky and easy to apply.
Directions:
Apply to clean, dry lips for a glossy finish. Can be used alone, or over your favorite lip color.
Ingredients
COMPLETE LIST OF INGREDIENTS:
Sunflower Vitamin E, May contain all or some of the following: Punica Granatum (Pomegranate), Red Wine (Wine), Prunus Serotina (Cherry) Fruit, Vaccinium Macrocarpon (Cranberry) Fruit, Rubus Fruticosus (Blackberry) Fruit, Rubus Idaeus (Raspberry) Fruit, Prunus Persica (Peach) Fruit, Tomato, Theobroma Cacao (Cocoa Bean), Prunus Domestica (Plum) Fruit, Bilberry, Tumeric, Micronized Black Tea and Blueberry Skin, Pomegranate Oil, Cocoa Butter, Candelilia Wax, Fragaria Vesca Fruit Extract (Natural Strawberry Flavor)