Anima Mundi CURAM Elixir - Anti-Inflammatory & Vitamin C








Anima Mundi CURAM Elixir - Anti-Inflammatory & Vitamin C
$29.99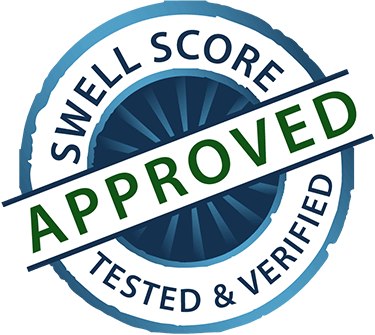 Description
Experience wellness with CURAM Elixir – rich in antioxidants, Vitamin C, and more for vitality!
Discover the Power of Anima Mundi CURAM Elixir - Your Natural Wellness Companion
A powerful blend of some of the most antioxidant and vitamin C rich foods on the planet, this formula is a deeply therapeutic mix containing a mega-load of phytonutrients and essential minerals for total body harmony.

Some of the wonders the Anima Mundi CURAM Elixir formula can do are:
Oxygenate and help purify the blood

Provide a generous amount of Vitamin C

Prevent arthritic and rheumatic imbalances

Soothe and increase muscle tissue elasticity
This blend contains anti-aging powerhouses such as Camu Camu, Amla peel, Turmeric, and Mangosteen: all of which are renowned beauty medicines that are also nutrient dense. These roots and peels aren't just for internal and external beauty, they're also immensely immune supportive, help reduce inflammation and increase a sense of vitality in the body and mind. 
Anima Mundi CURAM Elixir Key Benefits:
Youthful Skin: Enhance skin elasticity for a youthful appearance. Love the skin you're in.
Beauty Medicines: Discover the magic of Camu Camu, Amla peel, Turmeric, and Mangosteen. Nature's beauty boosters.
Nutrient Density: Nourish your body with essential nutrients. Glow from the inside out.
Immune Support: Strengthen your body's natural defenses. Stay resilient all year round.
Reduced Inflammation: Find relief from inflammation and discomfort. Enhance your quality of life.
Vitality Boost: Experience a newfound sense of vitality. Feel more energized and alive.
Adaptogenic Brilliance: Adapt to life's challenges with ease. Feel more balanced and resilient.
Antioxidant Bliss: Defend against free radicals with natural antioxidants. Promote long-lasting vitality.
Inflammation Relief: Embrace comfort and vitality with reduced inflammation. Support joint and muscle health.
Cardiovascular Wellness: Nourish your heart and blood vessels. Keep your heart happy and strong.
Suggested Use:
Add 1tsp to your favorite tea, juice, cocktail or mocktail.  
Size:  2 oz.
Warnings and Precautions
Consult a Healthcare Professional: If you have existing medical conditions or are pregnant, consult with a healthcare provider before use. Dosage: Follow the recommended dosage instructions provided with the product. Allergies: Be mindful of allergies to any of the ingredients listed on the product label.



* These statements have not been evaluated by the Food and Drug Administration. These products are not intended to diagnose, treat, cure, or prevent any diseases.
Ingredients
Turmeric (Curcuma longa) Root (E)*, Camu Camu (Myrciaria dubia) Fruit (E)*, Amla (Emblica officinalis) Fruit (E)*, Mangosteen (Garcinia mangostana L.) Fruit (E)*, Holy Basil (Ocimum tenuiflorum) Flower (E)*, Lemon (Citrus limon) Peel (E)*, Black Pepper (Piper nigrum) (E)*
*Organic / (E) Liquid Extract
Other Ingredients: Vegetable Glycerin*, Cane Spirits*, Filtered Water, Ylang Ylang Essential Oil*

Anima Mundi CURAM Elixir - Anti-Inflammatory & Vitamin C
$29.99