Thorne Catalyte Lemon Lime Flavored Electrolytes
Thorne Catalyte Lemon Lime Flavored Electrolytes
$28.00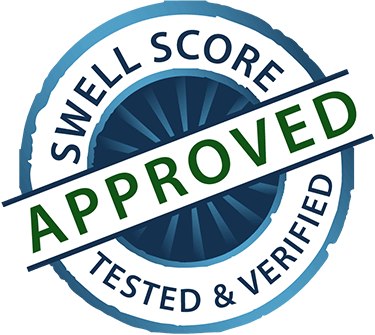 Description
Restores electrolytes that promote performance, endurance, and recovery. Catalyte is an electrolyte restoration complex that supports endurance and recovery. The lemon-lime flavor is low in both calories and sugar. NSF Certified for Sport®
Recover Faster and Support Performance with Catalyte Lemon Lime Flavored Electrolytes 

Optimal electrolyte balance supports performance before, during, and after high intensity activities. Maintaining proper electrolyte balance helps you push your body to the limits, so you can train harder and longer.

With its unique formulation, Catalyte helps you restore electrolyte balance.* The electrolyte mix is designed to replenish the micronutrients lost through sweat during exercise and athletic performance. Studies suggest that an amino acid-electrolyte formula can better increase cellular rehydration compared to formulas without amino acids.* The blend of electrolytes and micronutrients includes taurine, a conditionally essential amino acid that supports rehydration at the cellular level.*

Catalyte is low in calories and is perfect before, during, and after a workout. Simply mix one scoop with water.


Benefits:

Balanced electrolytes help fight fatigue, promotes calorie control, and helps fuel your muscles and brain.*

Potassium promotes fast recovery and helps reduce cramps.*
Replenishes important minerals in the body that are lost during high intensity activity. Taurine has been shown to promote hydration at the cellular level, which supports performance and recovery.*

Because athletes need to know their supplements are trustworthy and compliant, every batch of an NSF Certified for Sport® product is tested for compliance with label claims and to ensure the absence of more than 200 substances banned by many major athletic organizations.


Suggested Use:

Mix 1 scoop with at least 12 ounces of water. Consume before, during, and after your workout or as recommended by your health-care practitioner.

Servings Per Container: 30
Ingredients:

One Scoop (10.4 g) Contains:

Calories 20
Total Carbohydrate 5 g
Total Sugars <1 g
Includes <1 g Added Sugars
Vitamin C (as Sodium Ascorbate) 100 mg
Thiamin (as Thiamin HCl) 1 mg
Riboflavin (as Riboflavin 5'-Phosphate Sodium) 2 mg
Vitamin B6 (as Pyridoxial 5'-Phosphate) 2 mg
Folate (20 mcg as L-5-Methyltetrahydrofolate* from L-5-Methyltetrahydrofolic Acid, Glucosamine Salt) 33.3 mcg DFE
Vitamin B12 (as Methylcobalamin) 6 mcg
Pantothenic Acid (as Calcium Pantothenate) 4 mg
Calcium (Calcium Lactate) 80 mg
Magnesium (as TRAACS® Magnesium Lysinate Glycinate Chelate)** 40 mg
Zinc (as TRAACS® Zinc Bisglycinate Chelate)** 5 mg
Chromium (as TRAACS® Chromium Nicotinate Glycinate Chelate)** 15 mcg
Chloride (as Sodium Chloride) 80 mg
Sodium (as Sodium Chloride, Disodium Phosphate, and Sodium Bicarbonate) 485 mg
Potassium (as Tripotassium Citrate) 96 mg
Taurine 500 mg

Other Ingredients: Tapioca Maltodextrin, Citric Acid, Flavors, Silicon Dioxide, Stevia extract (leaf).

*This product uses Gnosis S.p.A.' L-5-Methyltetrahydrofolic Acid, Glucosamine Salt (Quatrefolic®). Quatrefolic is a registered trademark of Gnosis S.p.A.
**This product uses Albion' TRAACS® Magnesium Lycinate Glycinate Chelate, Zinc Bisglycinate Chelate, Chromium Nicotinate Glycinate Chelate. TRAACS is a registered trademark of Albion International, Inc.


Warnings:


Allergy warning:

This product is contraindicated in an individual with a history of hypersensitivity to any of its ingredients.


Pregnancy:

If pregnant, consult your health-care practitioner before using this product.


Interactions:

5-methyltetrahydrofolate (5-MTHF) supplementation is not recommended concurrent with methotrexate cancer therapy, as it can interfere with methotrexate's anti-neoplastic activity; however, this folate source has not been shown to interfere with the anti-inflammatory activity of methotrexate. An individual taking methotrexate for psoriasis or rheumatoid arthritis can safely take a supplement containing folate.

* These statements have not been evaluated by the Food and Drug Administration. This product is not intended to diagnose, treat, cure, or prevent any disease.
Thorne Catalyte Lemon Lime Flavored Electrolytes
$28.00